For exhibitors
The Olympik Congress hotel offers easy access for exhibitors bringing their merchandise to the premises, good public transport (metro and tram) connections, and ample parking spaces for both exhibitors and visitors.
You can order tables and display cases for favourable prices.
1 m table for EUR 49 (VAT at not included)
Why take part in the Spring Sberatel / Collector?
Modern hall for a top-level presentation of displayed exhibits
Easy access for bringing merchandise to the premises
Very good public transport connection (Invalidovna Subway Station and tram stations five minutes from the hotel)
Ample parking space
Intensive advertising and promotional campaign targeting the broadest public
Proven space where we hosted an expo connected with World stamp exhibition PRAGA 2018
PRICE LIST
EUR 49 / 1 m of the table

(VAT 21 % is  not included)
The price includes renting a table, a chair and an electricity connection.
You can order a counter display (glass top).
APPLICATION FORM – SOLD OUT


Venue
Hotel Olympik
U Sluncové 14A
186 76, Prague 8
Date
March 27 – 28 2020
Setting-up time / Installation
Friday
07:00 – 10:00 h.
Dismantling
Saturday
16:00 – 19:00 h.
Opening hours for the public
Friday
10:00 – 18:00 h.
Saturday
10:00 – 16:00 h.
Own lighting
The exhibitor who brings their own lightning to their rented table is obliged to inform organizers about electric power consumption in advance or lightning equipment power demand. There is a big danger of electric distribution overload, which can result in fire. Contact: jirasek.petr@sberatel.info, tel.: +420 603 976 986
Registration of exhibitors
All exhibitors are required to register at the Management point. The registration site will be located in the entrance hall (Foyer) and will be operational throughout the assembly, exhibition and disassembly. All exhibitors will also receive exhibitor passes. Exceptionally, they can pay in cash for renting a stand or table if they do not do so on the basis of the invoice sent. No rental space will be allocated without paid rent.
Security
During the event and overnight there will be security guarded, but we do not guarantee the left-overs.
Parking
Parking is available on site at the price of approx. EUR 8 / day (200, – CZK ). You can also park in the adjacent streets.
Promotion
The organizer prepares a complete advertising campaign for the fair.
Terms of participation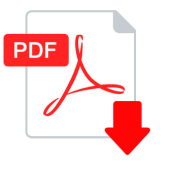 Map