News from the fair
Win two nights in Prague!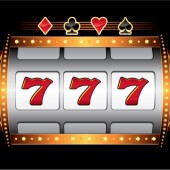 Anyone who will visit us at Stamp Fair in Essen can take part in a competition for two nights in the four-star International Hotel in Prague from September 7 to September 9, 2017. The Hotel INTERNATIONAL Prague with its Socialist Realism, or "wedding cake", design is now one of the most sought-for architectural attractions of Prague.  All you have to do to win is answering a simple question concerning Czech beer at out stand.
Free registration of visitors
Register on-line!
Register on-line and get your ticket, plus a collector´s gift, for just 0.50 euro!
Buy your ticket to the event on the web from the comfort of your home! There are two benefits – you will pay only EUR 0.50 for the ticket (it is EUR 2.50 when you buy it at the gate to the exhibition site) and you will also get a collector´s minicalendar for 2017, with a picture of the post stamp issued by the Czech Post, as a present. The minicalendar is not sold anywhere and you can get it only at the "Sberatel / Collector" fair.
To accomplish your registration, fill a simple form you will then receive an e-mail confirming your registration. You will print it and exchange it for a regular ticket and the gift at the box office. We are looking forward to meeting you!
If you have difficulties registering, please do not hesitate to contact us at: registrace@sberatel.info