News from the fair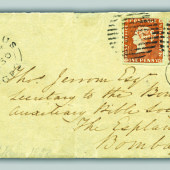 Right now you can find a complete
list of exhibitors
at the Expo, which will accompany the PRAGA 2018 World Stamp Exhibition, on our website. There IS now only one unbooked stand left in the exhibition hall. The exhibition, held under the auspices of FIP, will take place in the Clarion Hotel, Mucha Museum, and Postal Museum between August 15 and 18, 2018. The venue of the Expo event is the Olympik Congress Hotel. You will be able to visit all the venues using just one ticket.
Free registration of visitors
Register on-line!
Register on-line and get your ticket, plus a collector´s gift, for just 1 CZK (approx. 0,035 €)!
Buy your ticket to the event on the web from the comfort of your home! There are two benefits – you will pay only CZK 1 for the ticket (it is EUR 3 when you buy it at the gate to the exhibition site) and you will also get a collector´s minicalendar for 2017, with a picture of the post stamp issued by the Czech Post, as a present. The minicalendar is not sold anywhere and you can get it only at the "Sberatel / Collector" fair.
To accomplish your registration, fill a simple form you will then receive an e-mail confirming your registration. You will print it and exchange it for a regular ticket and the gift at the box office. We are looking forward to meeting you!
If you have difficulties registering, please do not hesitate to contact us at: registrace@sberatel.info