We invite you to a family trip which will please every collector´s heart. Take your family with you and set out for Prague. Between September 8 and 10, you can attend the "Sberatel / Collector" international fair and also see one of the most beautiful European cities. We will help you make the most of your visit to the capital of the Czech Republic.
Free registration of visitors
Register on-line!
Register on-line and get your ticket, plus a collector´s gift, for just 0.50 euro!
Buy your ticket to the event on the web from the comfort of your home! There are two benefits – you will pay only EUR 0.50 for the ticket (it is EUR 2.50 when you buy it at the gate to the exhibition site) and you will also get a collector´s minicalendar for 2017, with a picture of the post stamp issued by the Czech Post, as a present. The minicalendar is not sold anywhere and you can get it only at the "Sberatel / Collector" fair.
To accomplish your registration, fill a simple form you will then receive an e-mail confirming your registration. You will print it and exchange it for a regular ticket and the gift at the box office. We are looking forward to meeting you!
If you have difficulties registering, please do not hesitate to contact us at: registrace@sberatel.info
News from the fair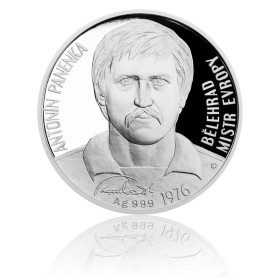 Sports on post stamps, coins, medals and securities. An exhibition of the best items from collections of members of the Olympsport philatelic club, in which collectors and people interested in sports-related philatelic articles congregate, the Czech Mint, which has long been devoting its attention to reminding people of famous moments of the Czech sports history on coins and medals, and the Museum of Securities, which possesses such rarities as, for example, shares of Manchester United.